Expert Roofing Services in Greater St. Louis
Roofers Nation is your one-stop shop for new roof installation, roof repair and roof replacement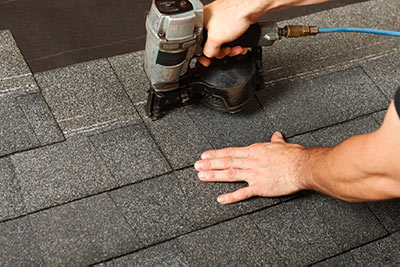 Contact Us For a Free Estimate
Everyone knows the roof of their house is important, but it's easy to forget just how important until something goes wrong. Don't wait until there's a roof leak, torn shingles, or other damage to think about the condition of your roof.
Even when there's no evidence of roofing problems, it's smart to have your roof inspected every year by an experienced roofing contractor. Another time to schedule a roof inspection is after a severe storm. By taking care of basic roof maintenance and making minor roof repairs as required, you can avoid roof leaks that damage your home and your possessions.
Roof concerns go beyond the roofing material
When a roofing contractor evaluates the condition of your roof, the primary concern will be the roofing shingles or other finished roofing material. But there are other roof details that also deserve attention.
Make sure that your roofer also inspects the following elements:
Gutters and downspouts. Basements can flood and exterior details can be damaged if gutters and downspouts don't move water off the roof and away from the foundation. Prevent this problem by making sure your gutters are free of clogs, your downspouts are connected securely, and any long gutter runs are pitched properly to minimize overflows.
Roof flashing. The roofing contractor should check the flashing around chimneys, vent stacks and skylights, as well as step and valley flashing.
Skylights. During a roof inspection, it's also smart to inspect the glazing seals between the skylight glass and the aluminum glazing bars. Leaks in these areas can often be repaired with special sealant.
Roof ventilation. Soffit vents and ridge vents rarely require maintenance or repair, but gable vents can give insects and rodents access to your attic if they are not properly screened. These vents may need to be inspected from inside your attic as well as from the house exterior.
A new roof gives your house a new look
The functional condition of your roof is obviously your first priority. But many homeowners elect to have new roofing installed before the old roofing wears out, simply because a new roof can really upgrade a home's appearance.
There are some exciting new roofing materials available – like composite shingles that look like old-fashioned roofing slates but are made from recycled rubber. Modern asphalt-fiberglass shingles have never looked better – especially the architectural grade shingles designed with extra depth and texture.
Roofers Nation works in St. Charles, Florissant, Ballwin, Saint Louis, Chesterfield, O Fallon, Granite City, Saint Peters and nearby in Missouri and Illinois. Contact us today!
Looking for a price? Get a no cost, no obligation free estimate.