Roof Repair & Maintenance in St. Louis, St. Charles, Florissant, Ballwin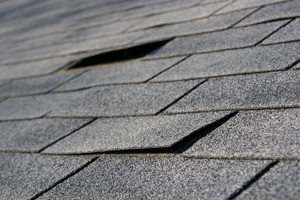 Roof repair is closely related to roof maintenance. Good maintenance helps to avoid many repairs. And roof maintenance often consists of minor repairs such as sealing leaks or replacing damaged shingles.
By making small spot repairs as necessary, it's often possible to put off the major expense of total roof replacement.
Emergency Roof Repairs are in a Class by Themselves
Even excellent maintenance work can't prevent roof damage that occurs because of severe weather and freak accidents. Emergency roof repairs are often necessary when a building is exposed to high winds and impacts from falling trees.
Of course, some emergency roof repairs can be avoided by preventative work such as roof snow removal to prevent ice damming and roof collapse due to snow loading. Hopefully, when emergency roof repairs are necessary, homeowners are able to find experienced roofers who will make repairs quickly without charging excessively for their work.
Roofers Nation works in Chesterfield, O Fallon, Granite City, Saint Peters, St. Louis, St. Charles, Florissant, Ballwin and nearby in Missouri and Illinois. Contact us today!
Repair Work is Similar for Many Different Roofing Types
Despite the different materials, repairing a wood shingle roof is similar to repairing a concrete tile roof as well as other roofing types.
In many cases, individual shingles or tiles get damaged (cracked, broken, warped) or go missing, and must be replaced by new shingles or tiles. This commonality also applies to slate roof repair, fiber cement roof repair, clay tile roof repair and repairing asphalt shingle roofing.
Metal roof repair is slightly different because metal roofing panels are much larger than individual roof shingles or roof tiles. With metal roofing, large panels are replaced only when spot repairs are no longer effective.
Flat roof repair also belongs in a separate category because of the materials involved. Instead of being composed of many small elements like shingles or tiles, flat roofing typically consists of sheet materials that come on a roll, and liquid waterproofing compounds that are spread out over the roof surface.
The Cost of Roof Repairs can Vary Greatly
The cost of home repairs, home construction and home remodeling all depend primarily on time and materials. There are a few other types of costs that apply to roofing repairs, like those associated with disposing of old roofing. But most of the time, roof repair costs involve materials and labor.
You can expect to pay more for roofing repairs if you need to deal with skylight repair or replacement (skylights are expensive, especially operable units) or flashing repair and replacement.
Looking for a price? Get a no cost, no obligation free estimate.